Creativity and sustainability far beyond your imagination
Discover the greatest innovation in design
Continuous digital printing
on steel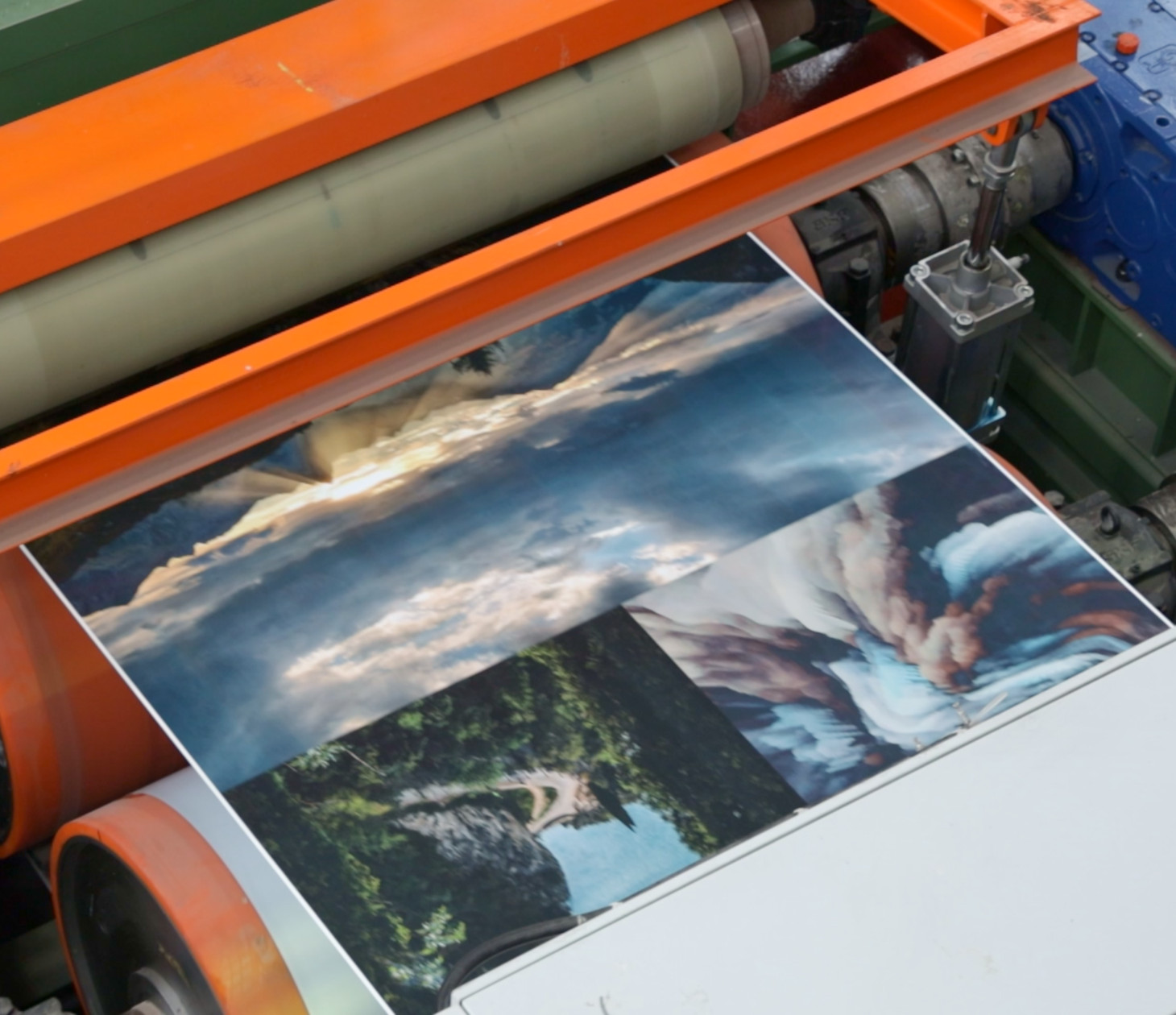 Designed and developed by the R&D teams at Marcegaglia, Cromatica is the innovative high-tech solution which allows to print custom textures and images on steel.
Thanks to the partnerships created with some of the leading paint companies in Europe, the latest evolution within the Marcegaglia COATEEL® range allows to customize steel surfaces from both a visual and a sensory point of view with an almost infinite range of colors, shades and opacities.
Cromatica provides a sustainable, durable and custom finish for the exteriors and interiors of buildings, boats, stores and elevators, as well as allowing to decorate products such as appliances, vending machines, refrigerated counters and much more.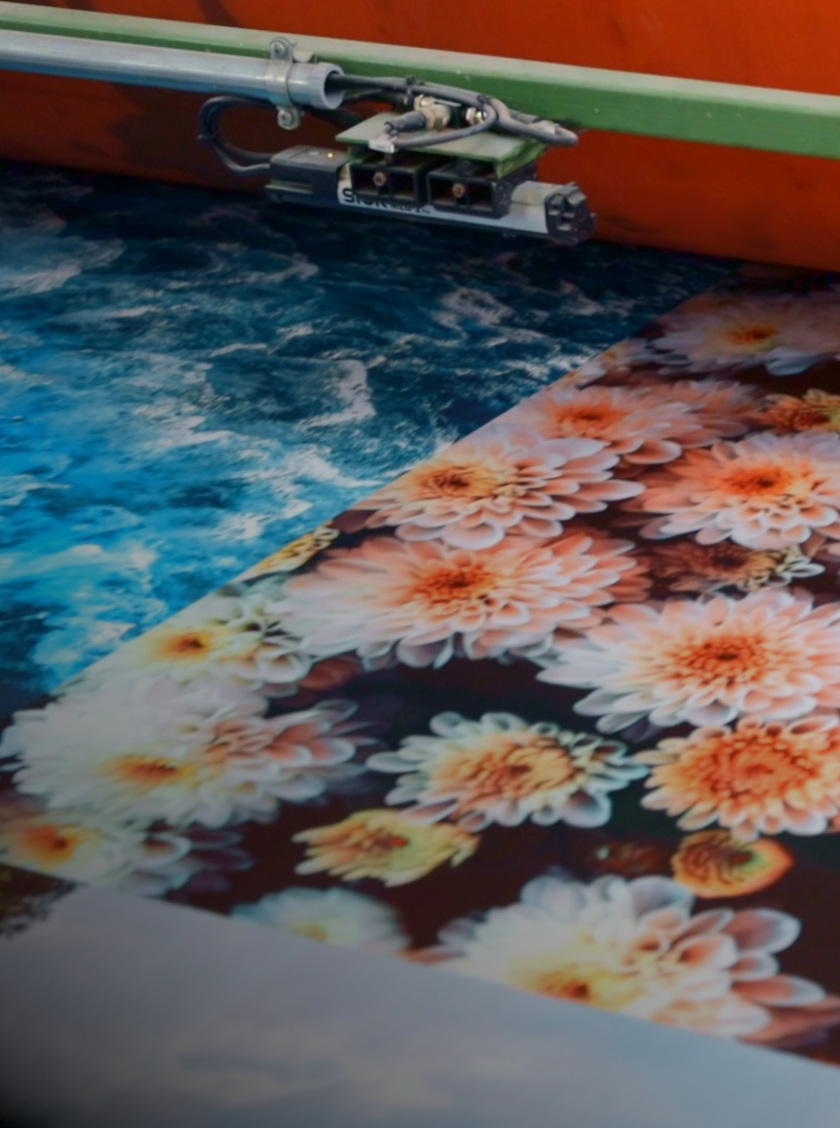 Customization
Endless
designs
Customers can choose their favorite design from a catalog of several hundred of patterns or supply a proprietary, original image which is uniquely their own.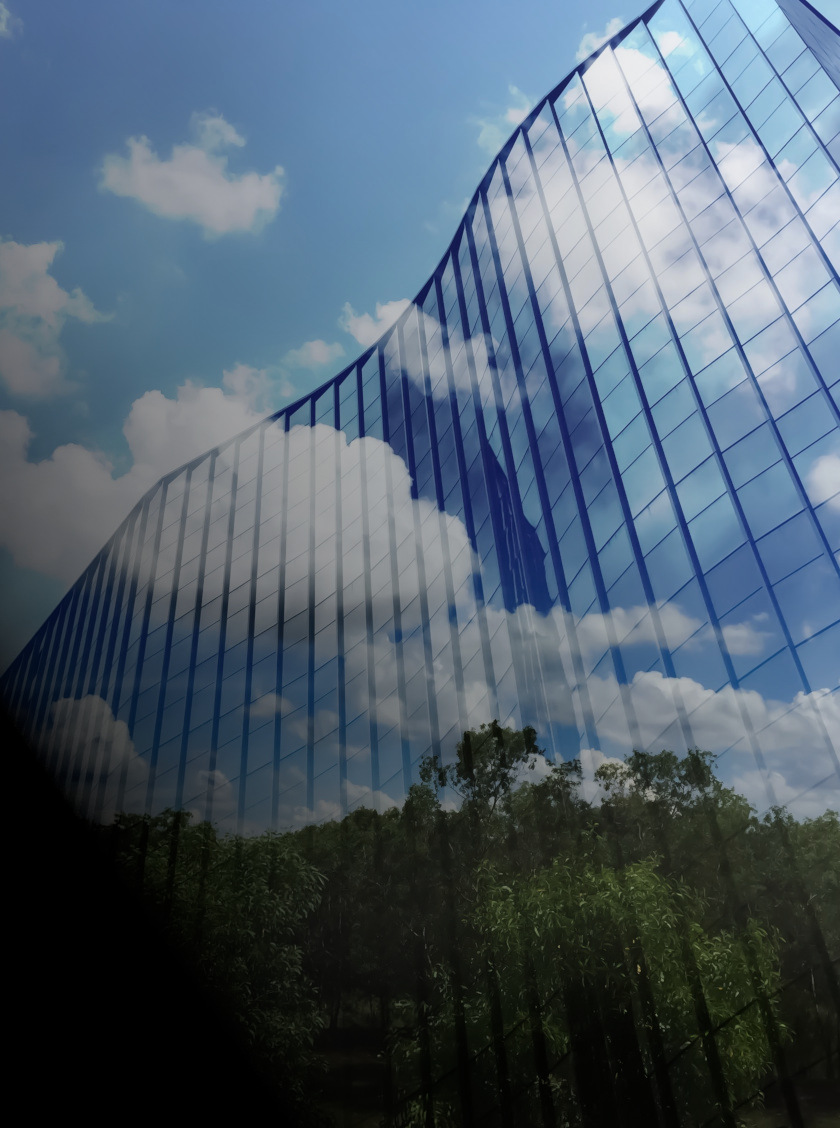 Sustainability
Green design
friendly
The infinite recyclability of steel and its low carbon footprint compared to other materials make Cromatica a sustainable choice.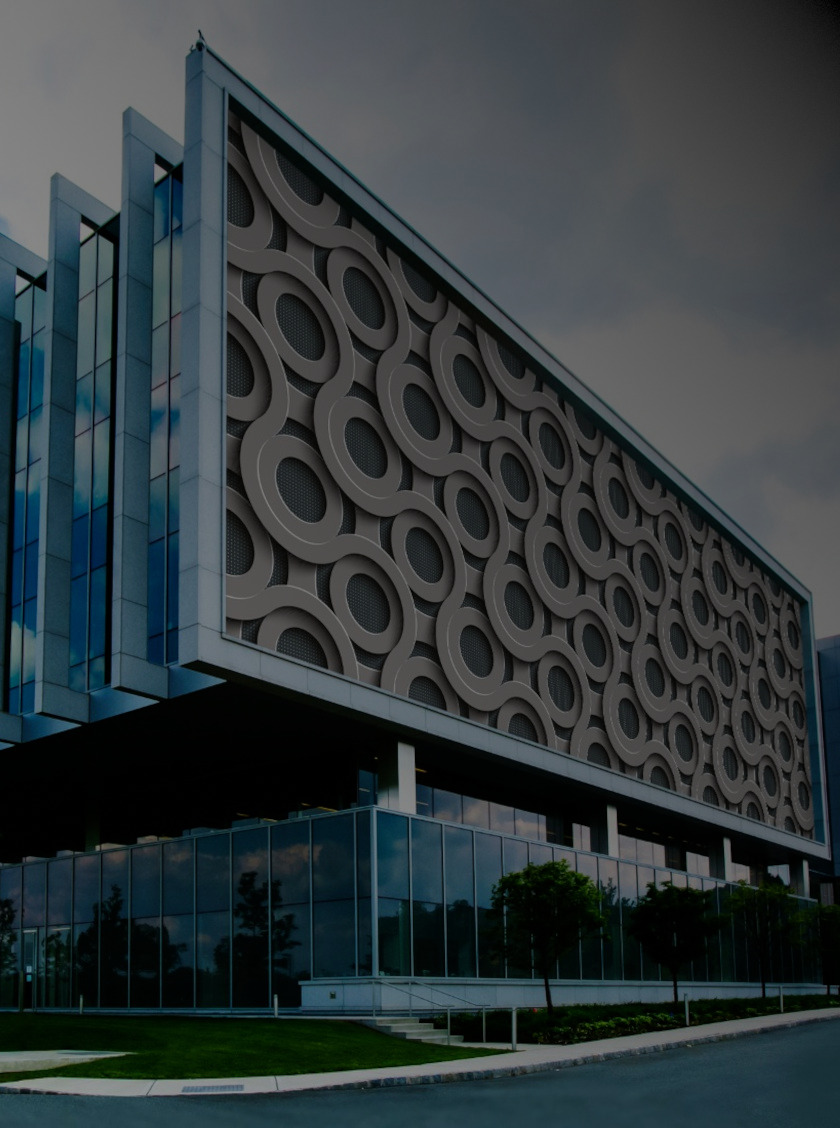 Durability
30+ years
color guarantee
Thanks to the use of a tested mix of organic and inorganic paints and the careful choice of finishing primers, for the first time digital technology can also be applied to outdoor surfaces.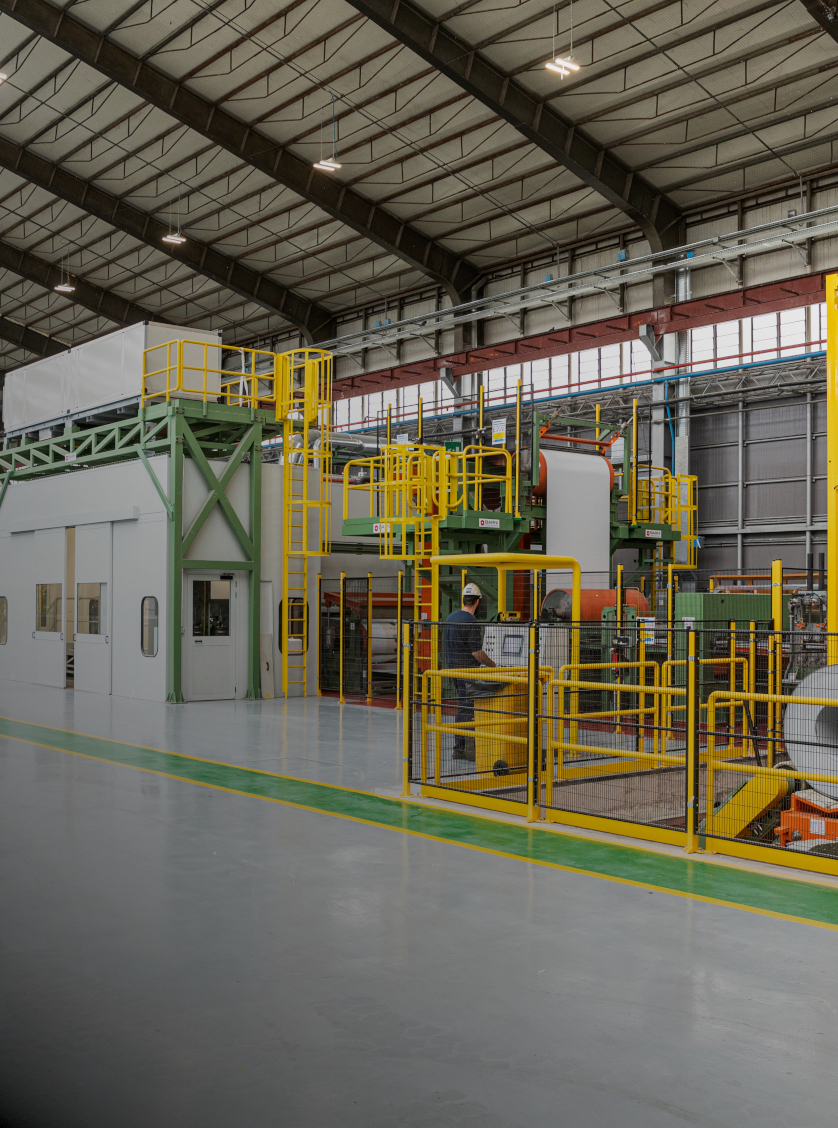 Shorter chain
Utmost customization
without wastes
The integrated supply chain delivers a product that is already processed, customized and ready for use without having to be reworked further, thus also reducing environmental impact.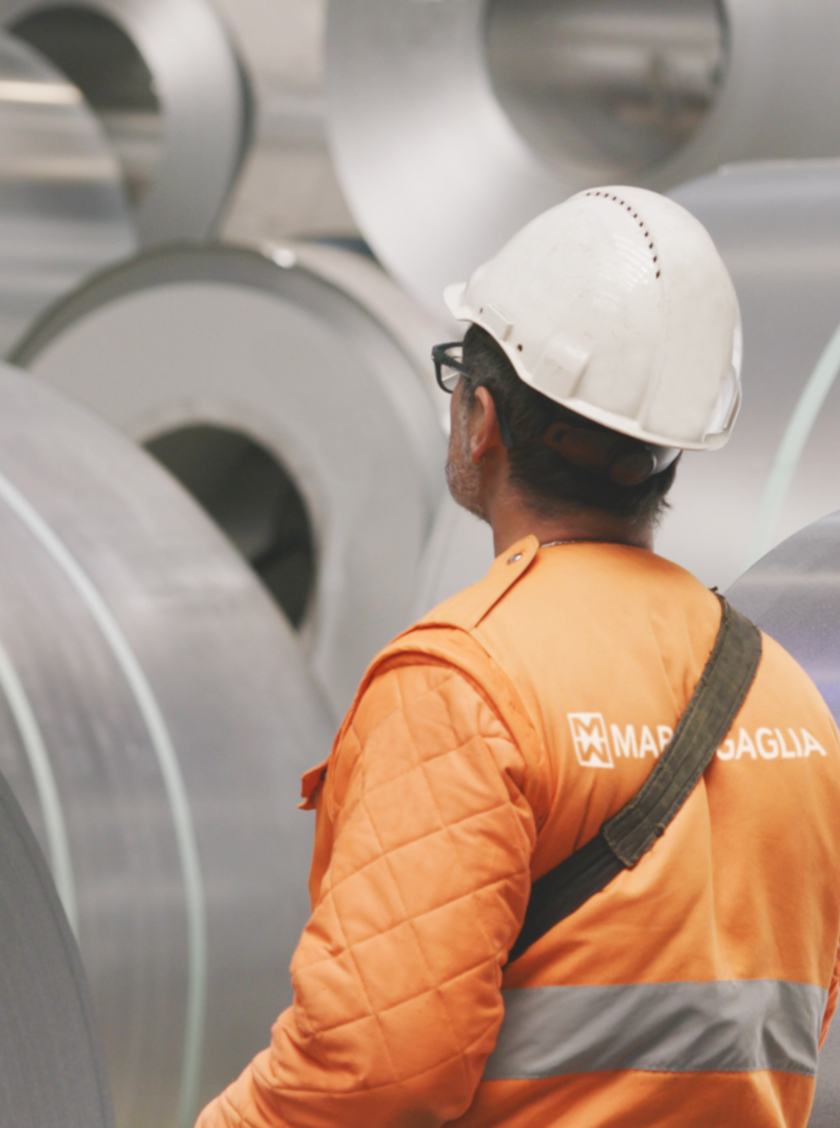 Traceability
Total control
from start to finish
Marcegaglia's controlled steel production chain ensures complete traceability from the start of production to the final product. This is a distinctive feature in the global steel scenario.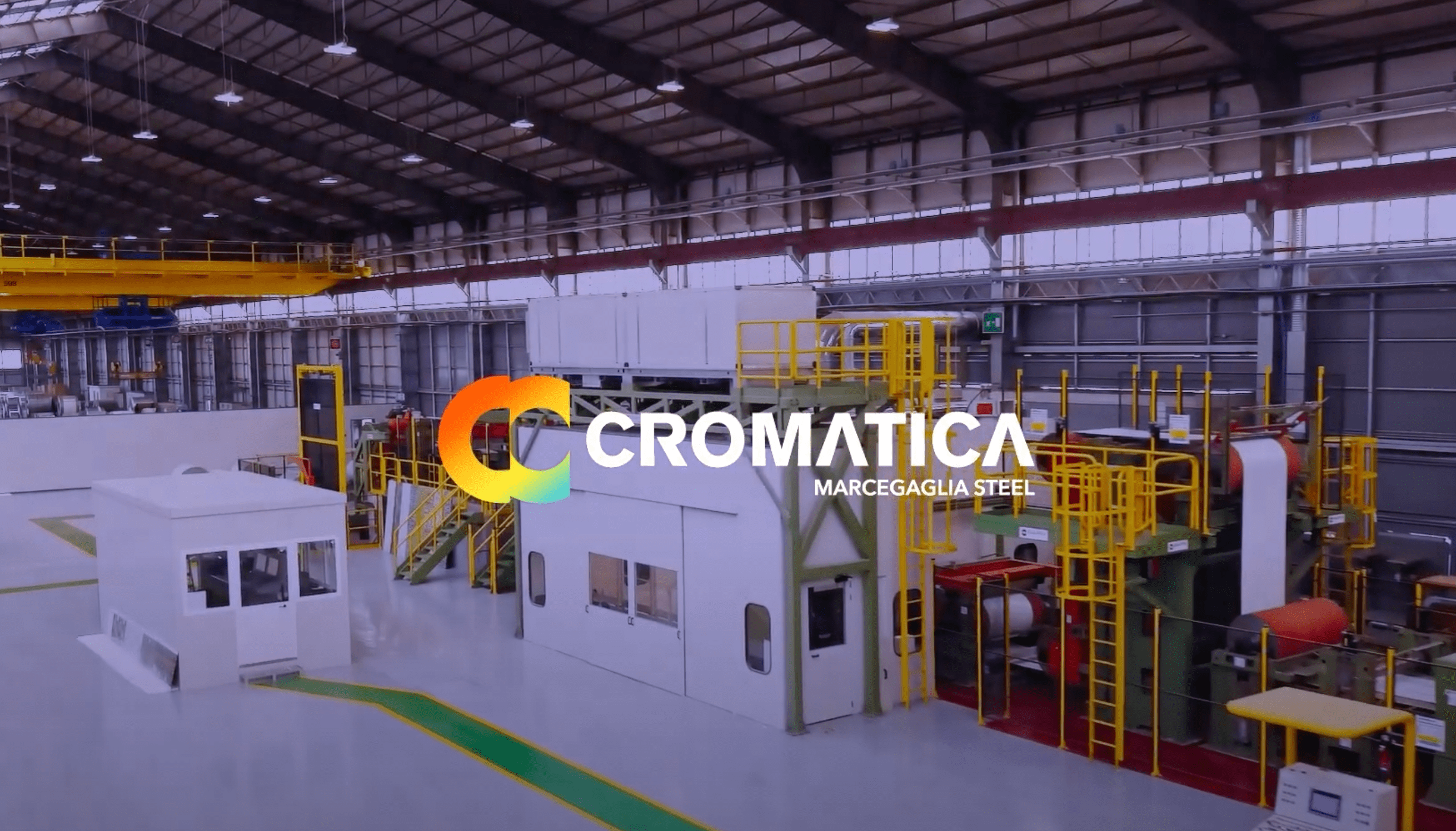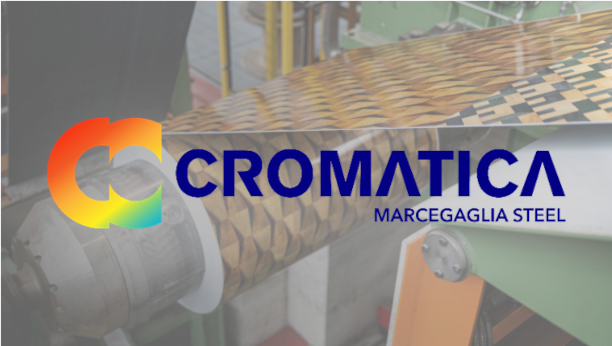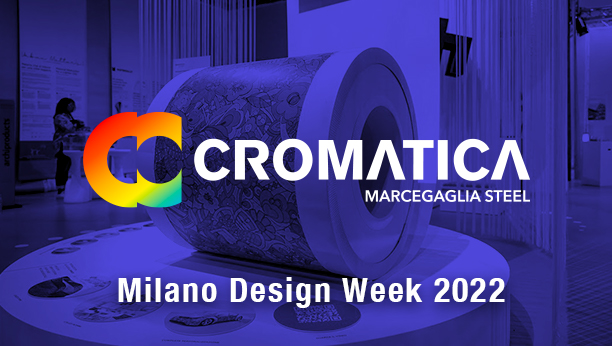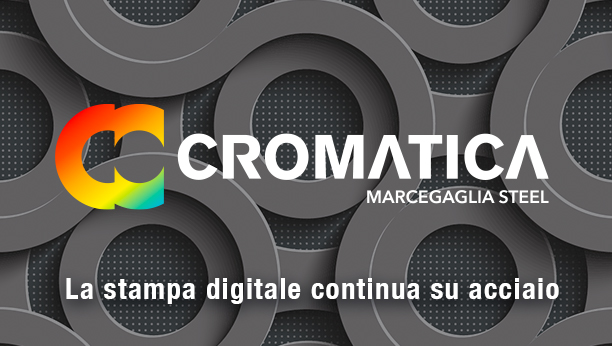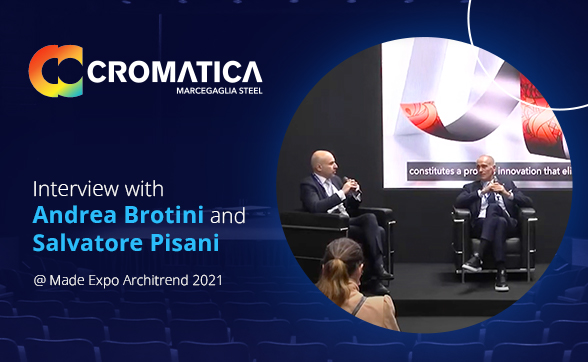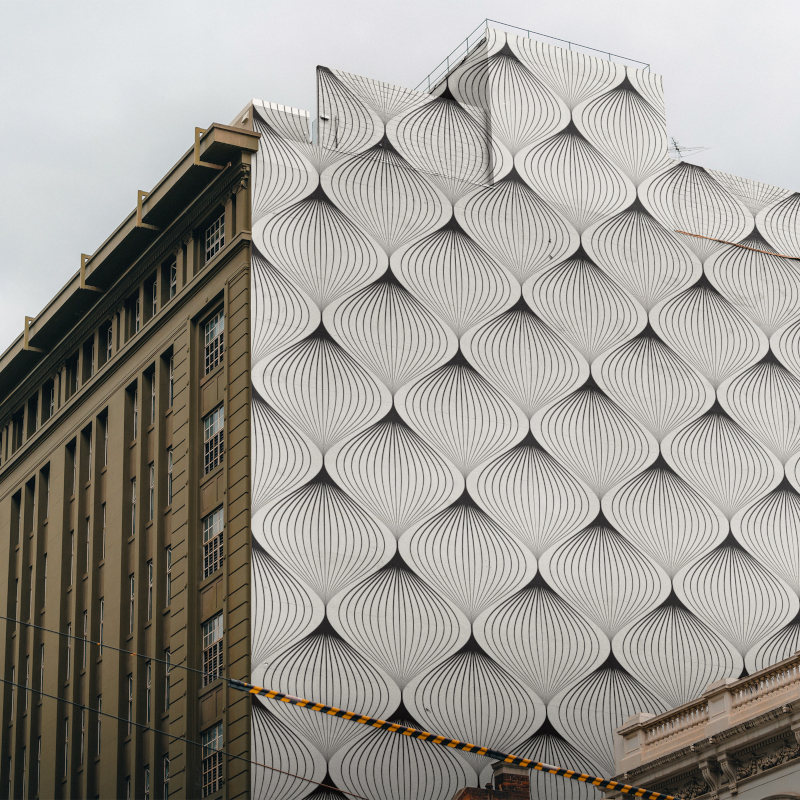 ARCHITECTURE
From designing curtain wall cladding for facades to creating beautifully decorated walls, it is possible to customize the interiors and exteriors of residential buildings, shopping centers, offices, warehouses, hotels, sports centers, and much more.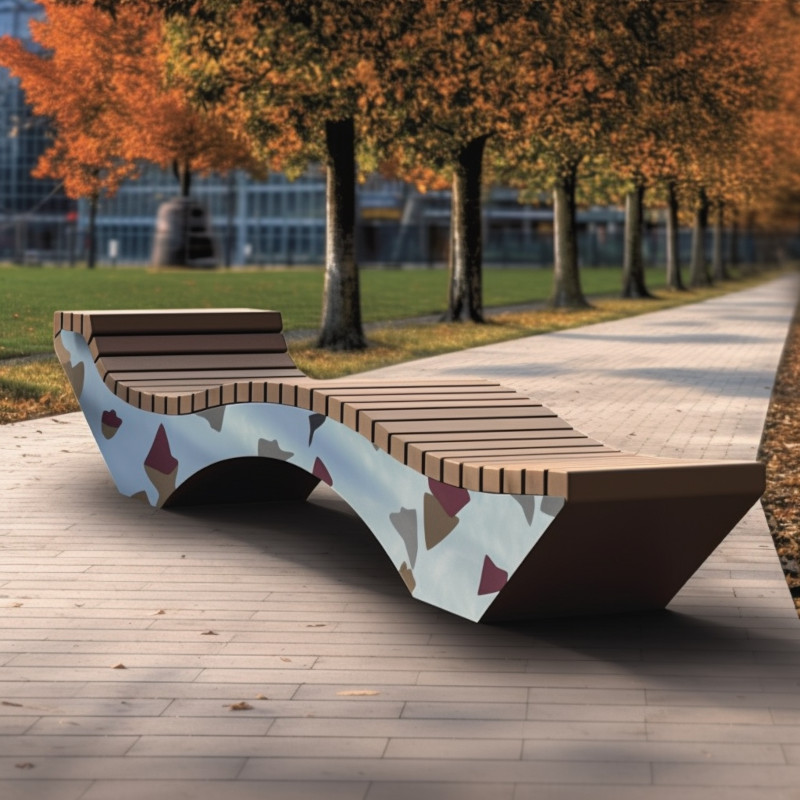 URBAN DESIGN
Street furniture, street signs, construction sites: every surface can be upgraded and made more aesthetically pleasing with sustainable technology, thus bringing an added value to the community at large.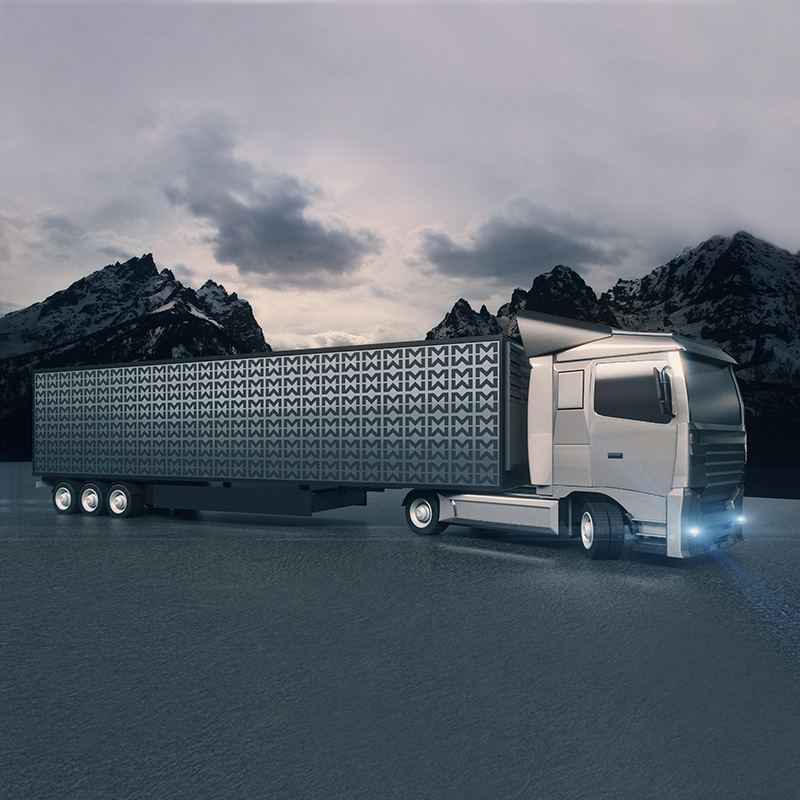 TRANSPORT
From personalizing the exteriors of cars and electric vehicles to tailoring containers for land freight through trucks or railway, customization travels across borders.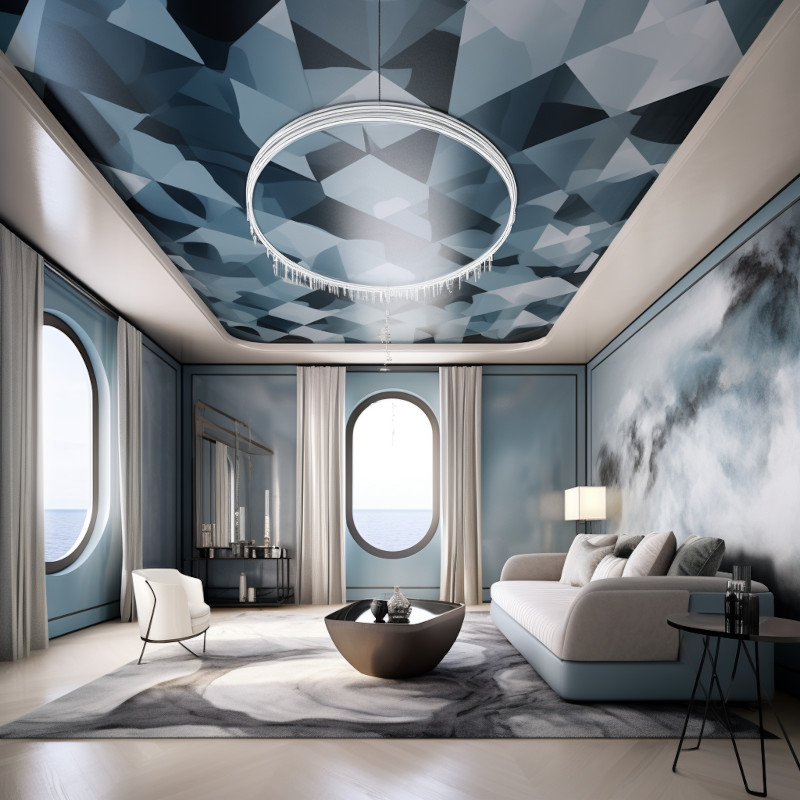 NAUTICAL
Designing interiors, furnishings and artistic or branding projects for cruise ships and luxury yachts is easier and more innovative, providing trendy and highly-personalized solutions to a clientele that is often very demanding.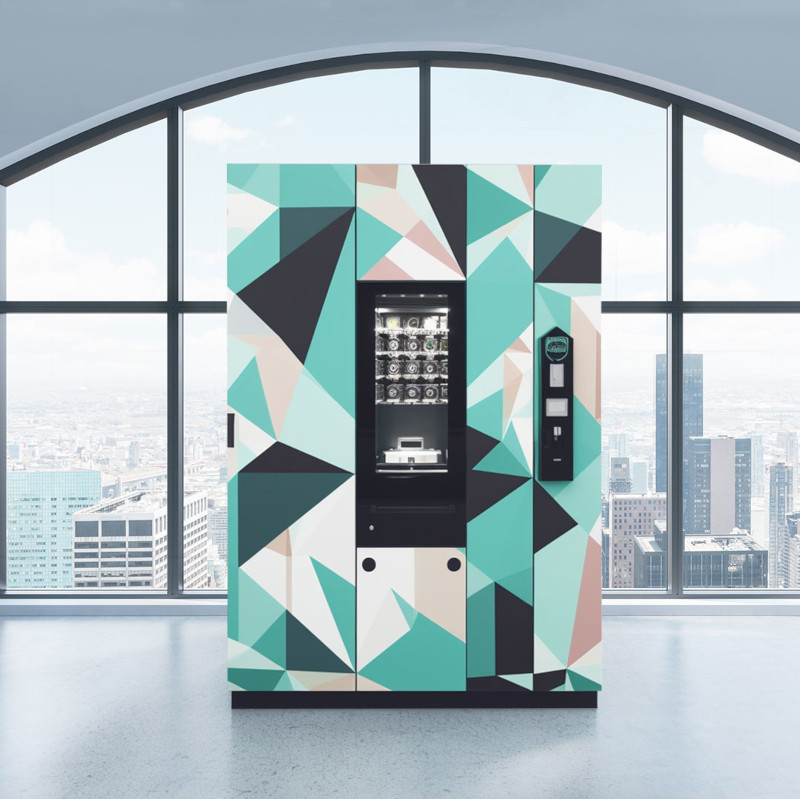 METALMECHANICS
Customized home appliances. Branded vending machines. Refrigerated counters customized for each customer or store. These are just a few examples of how Cromatica can upscale and improve the most diversified surfaces.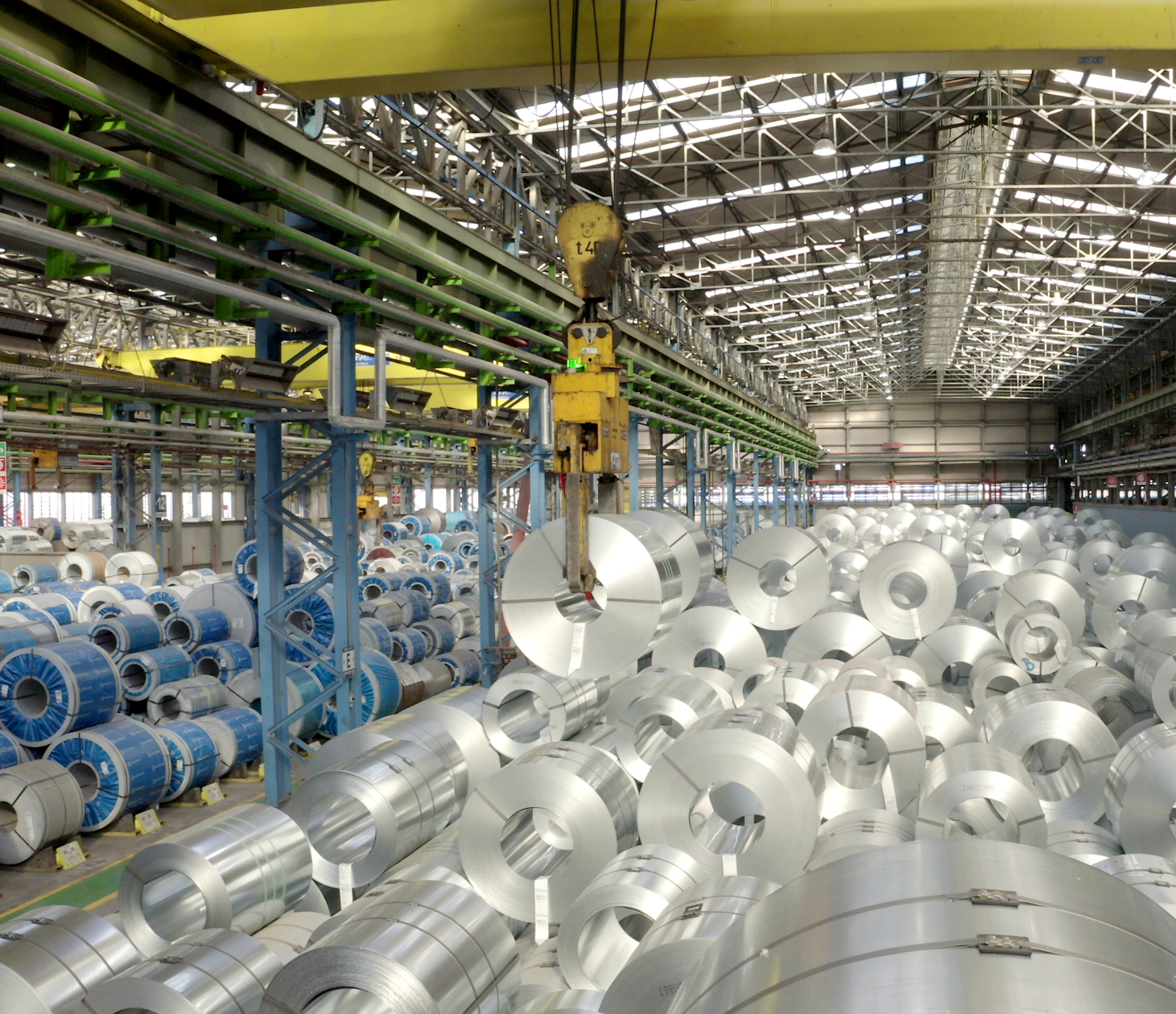 Founded by Steno Marcegaglia in 1959 in Northern Italy at Gazoldo degli Ippoliti – where the headquarters still reside today – Marcegaglia is the leading Italian group operating across the whole steel value chain.
The Group, a world leader in steel processing with a turnover of more than 9.6 billion euros, is today wholly owned by Antonio and Emma Marcegaglia, sons of Steno and Mira.
In 2023 for the first time the Group also entered primary steelmaking, acquiring a steel furnace powered by electricity in Sheffield, UK.
Would you like to receive more info?
Our Technical Department is available to explain the applications, benefits and features of this innovative solution and to help satisfy your every request in terms of design.